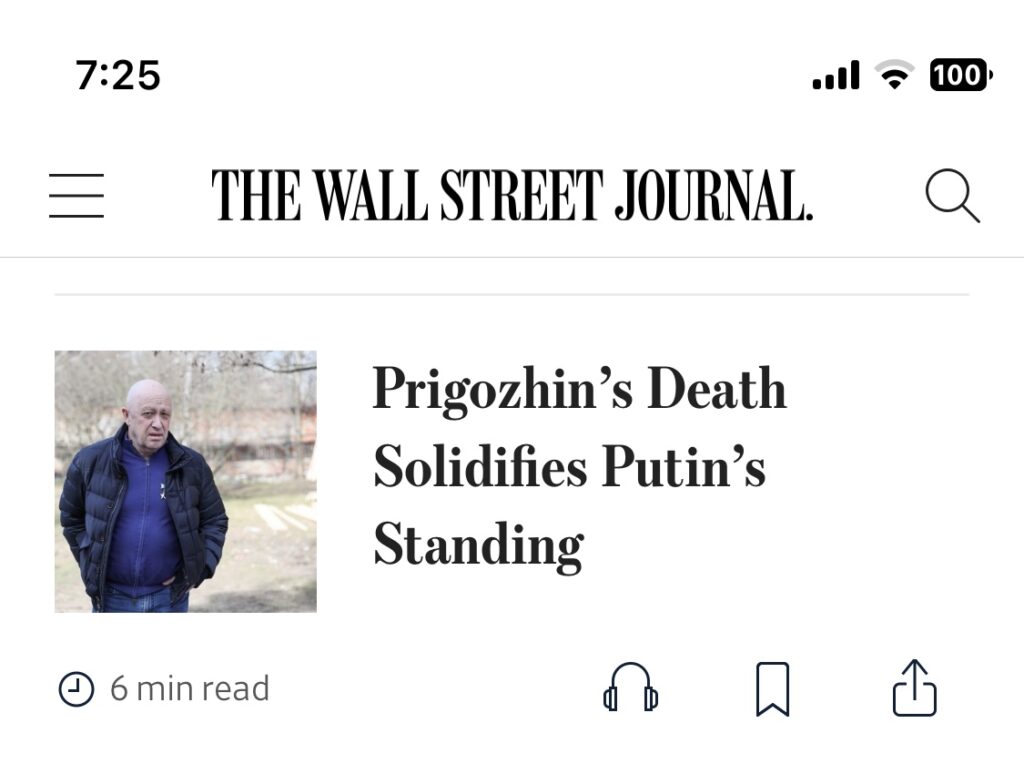 WSJ and others suggest that Prigozhin's death. I don't think so.
It was never clear why he was still alive by the end of June. Even dead, the fissures he created in the military and his demonstration that Putin is not invincible live on.
I don't know that a less stable Russia is good for the world.
Edit: I'm not the one one with this view: